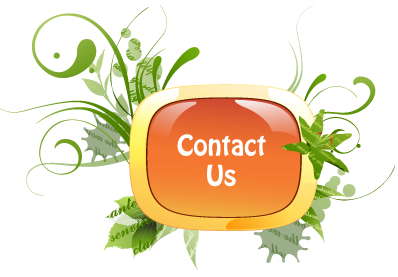 Let me start by saying we ARE THE BEST at cleaning pondless water features and ponds. We are so confident that in most cases we will meet or beat the price of all other pond cleaning companies. What sets us apart from other pond cleaning services is we are also a pond building service. What does that mean to you as the paying customer. We can tell if your pond or water feature was properly installed and we have the knowledge to fix it or rebuild it. Unlike other companies we are fully trained in all aspects of water features and don't just limit ourselves to just cleaning. Water features are my PASSION and it doesn't matter how dirty or stinky I get from cleaning your pond I will still enjoy it the same.
Pond Cleaning
Does your pond have green or murky water? Is the algae and plants taking over. Is there a large black sludge build up on the bottom of the pond. Are your fish being eaten or sick?
Ponds of all sizes need to be cleaned at least once a year. Some ponds may have 200 pounds of leaves drop in to the pond and the skimmer can't keep up. Over time, muck and debris such as leaves, dirt, and fish waste build up in your pond. All these things will "break down" in your pond and release harmful toxins into you pond, such as nitrites and ammonia.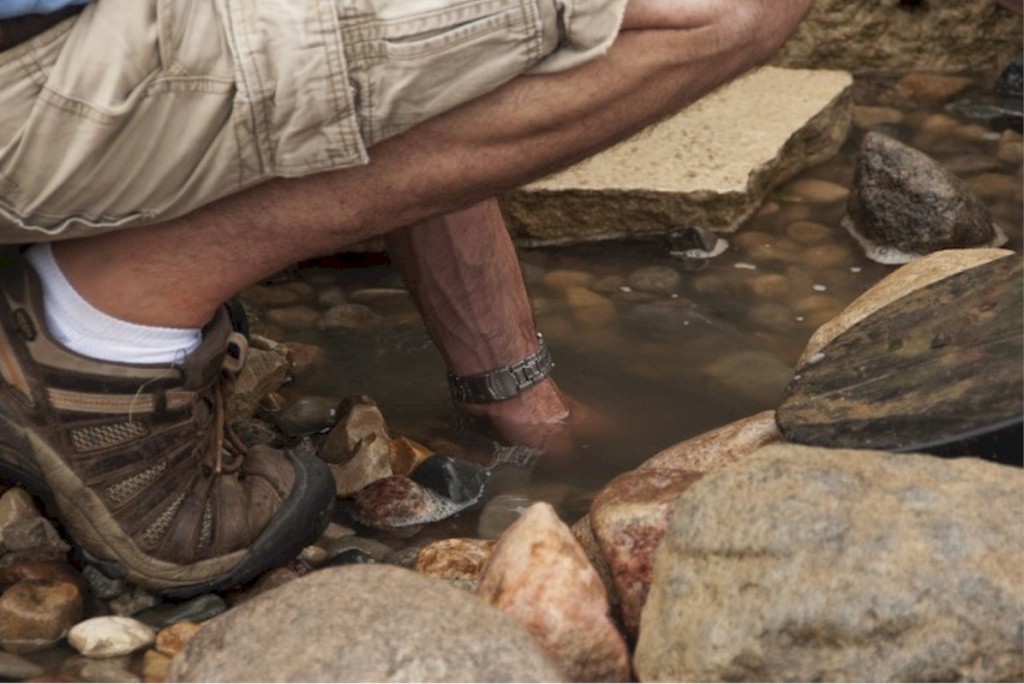 These chemicals are just one of the causes of algae blooms, there is also the the amount of sun light that enters the water. These conditions can become dangerous for all pond inhabitants. We will access your ponds situation and determine exactly what will need to be done to get it back to a happy eco system. It could be as simple of adding beneficial bacteria and barley. Or it could be serious enough to have to remove the fish, drain the pond, power wash everything and refill it. Removing all of the sludge and debris ensures better water quality, happier fish, and less algae all season long.
There are other pond cleaning services, but there is no other service that will compare to the 1000's of hours of education, on hand cleaning, design and installations that we have preformed.
Our service call price will depend on the area where your pond is located. Austin service calls are $65.00, Round Rock and Pflugerville service calls are $55.00. We do service most central Texas and have installed ponds in Houston, San Antonio, Giddings, Devine. All service calls are refunded into the price of your cleaning service after the ponds assessment is complete. Prices for pond cleaning will vary from pond to pond. Some ponds are only $100.00 plus water treatments and others need to be drained and power washed and drained again. This service will also come with fish removal and housing until the pond is back to normal.
There are so many things that are involved in pond cleaning. Good news is we can take care of everything involved with out hassles. After whatever pond service we preform, we will also teach you exactly what needs to be done to keep your water crystal clear year round. Most of my customers are shocked to find out exactly how easy it is to maintain a pond. We do not use UV lights or bead filters on any pond. I know exactly how to turn your pond into an eco healthy pond without masking the problems with uv lights and bead filters. We do not install bottom drains. This is just one more way pond companies ripe you off. We live in central Texas and there is no need for a bottom drain. The average pond depth is only 3 to 4 feet deep. Ponds tend to be deeper in colder climates and might need a bottom drain because you can't see the bottom and the vacuum hose doesn't reach.
What type of pond cleaning are you looking for. There are 4 types of cleaning services which all depends on what type of pond you have.
Average prices for pond cleaning ( if gravel is on the bottom of the pond the price will increase )

Our minimum cost is $300.00, 500 gallons or smaller
500 to 1000 gallons $300.00 to $450.00

1000 to 1500 gallons $350.00 to $550.00

1500 to 2500 gallons $550.00 to $650.00

2500 to 3500 gallons $650.00 to $750.00

3500 to 5000 gallons $750.00 to $950.00

5000 to 7500 gallons $950.00 to $1300.00 2 day service

7500 to 10000 gallons $1300.00 to $2000.00 2 day service

San Antonio & Bulverde customers $150.00 in travel time additional to above prices.
If your pond is to big to be filled the same day we clean there will be additional charges.
Pond patching prices: $25.00 per 6×6 patch this only comes with pond cleaning service. 
1.   Pondless Waterfalls and Streams is a simple service. It is the same as our premium service but for pondless water features only. We will pressure wash the water feature and vacuum out the holding tank, check all edges for leaks and do minor reconstruction to the edges to prevent leaks. The price for this is around $250.00 and $200.00 for every 20 feet of additional pondless river.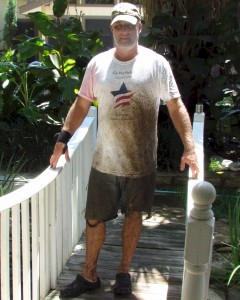 2.  Standard Pond Cleaning is a vacuuming service, we will vacuum the bottom of the pond removing only sludge. Standard pond cleanings are only available for ponds that don't have rock pebbles on the bottom floor. This is the least expensive of the pond cleaning. The price starts at around $250.00 and goes up depending on how large your pond is or how thick the sludge is at the bottom. If rock is at the bottom of the pond you will be upgraded to deluxe pond cleaning. If you have let your pond go years without this service the price will be a little more expensive.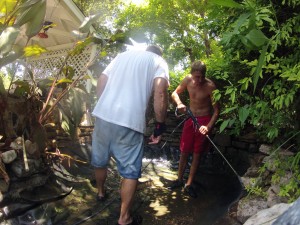 3.  Deluxe Pond Cleaning is a whole pond cleaning. All water is removed and all sludge and organic material is removed from the pond. This service also includes the capturing and storing of all fish in the pond. We will remove all fish with care in soft fish nets and place them in separate containers until the water in the pond is ready for them to return.  This service starts around $400.00 and goes up depending on size.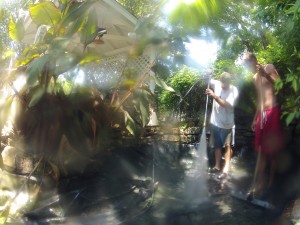 4.  The Premium Pond Cleaning is a whole pond cleaning. We start by removing all water and fish ( same as deluxe pond cleaning ). We will pressure wash all rocks and or liner, remove all debris and thin all aquatic plants. With the premium pond cleaning service also includes the oxygen blast. Most pond cleaners do not offer this service but we do. While we fill the pond we use a high powered oxygen diffuser that will fill your pond with extreme bubbles to make sure there is plenty of oxygen for the return of your fish.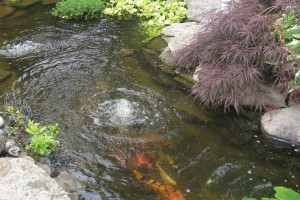 All fish will be safely stored on site until its time to return them to their new crystal clear home.  You get more treatments because everything that was in the pond will be removed and it will take at least 2 months to turn your pond back into the eco system it used to be. Upgrades can be done with this pond services such as adding fish tunnels or caves or rebuilding fallen rock walls. We can also introduce new aquatic plants at this time for additional costs. This service can sometimes take 2 days depending on the size. Prices for this pond service start at $600.00 and goes up depending on size.
**** Note that all ponds will need to be DE-chlorinated before the return of your fish ( except well water). The price for this service depends on how many gallons your pond is. We also go above and beyond all other pond companies. This is ideal for existing and new fish. We also remove chloramine and ammonia and detoxify nitrite and nitrate. Your pond cleaning will also come with the first initial treatment of beneficial bacteria and liquid barley.  You may also purchase a year supply instead of the samples for a discounted price.
$130.00 for a gallon of beneficial bacteria and 1/2 gallon of barley extract. Delivered to your door at the time of service.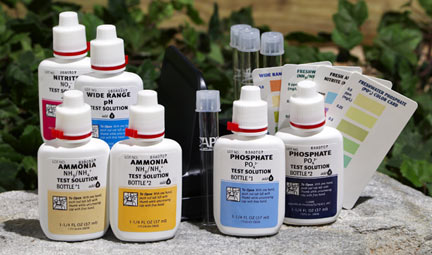 We measure your ponds by multiplying the Length x Width x Depth x 7.5
Example: A pond that is 10 feet long and 7 feet wide and 3 feet deep is —– 10×7=70 , 70×3=210 , 210×7.5= 1575 gallons — We round up to 1600 gallons.
Prices for pond first treatments and testing:
500 to 1000 gallons $25.00
1000 to 1500 gallons $45.00
1500 to 2500 gallons $75.00
2500 to 3500 gallons $95.00
3500 to 5000 gallons $125.00
5000 to 7500 gallons $140.00
7500 to 10000 gallons $175.00
Add $60.00 for each 2500 gallons after 10000 gallons
FREE WITH ALL POND CLEANINGS. We will show you and explain everything you need to know about your pond.   We will also tell you if there is something wrong with your current set up. Example: If your pond is 4000 gallons but you only have a 2000 GPH pump. We will explain how to upgrade your pump to achieve the proper water flow to insure the best living experience for your fish. All our pumps will come with a 2 to 3 year warranty.
POND CLEANING VIDEOS
more information on pond treatments click here A  full cleaning revives your pond!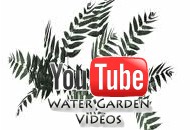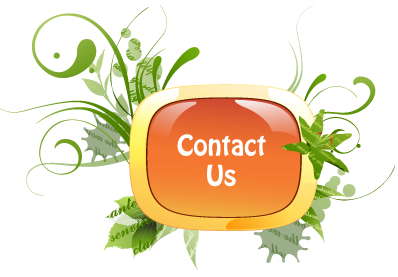 Tweet